Have you come across this problem?

Have hiring problem esp. expat work Visa?
Have a staff not turning up for work for 3 days?
Need help in arranging pay cut/retrenchment process?
Unsure about statutory deduction calculations on Payroll?
Supercharge your company with Kakitangan.com & HR Experts!
Save time, save cost. Reduce risk. Get your team working better.
FREE access to get consultation from HR Sifus, valid until 31 Dec 2022 (worth RM3,000)!
* We don't share your personal info with anyone. Check out our Privacy Policy for more information.
Talk to our panel of HR Experts to get your questions answered!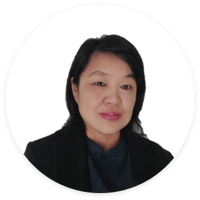 "15 years of experience in Retail Industry"
Julie Goh
Retail Expert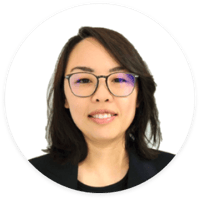 "Renowned Malaysia Expatriate Permit & Business Licensing Expert"
Wee Sue Fi
Expatriate Expert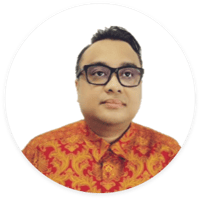 "Expert on Union negotiations, labour legislation, wage computation"
YK Lai
Industrial Relations Expert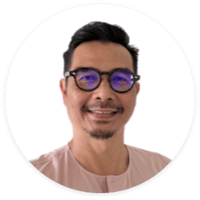 "Over 20 years of experience in HR related & Payroll"
Nizam Shari
HR Tech Expert
You can ask questions related to Human resources, work permit for expatriate, industrial relations between employer & employee, or even payroll related to EPF, SOCSO, EIS, LHDN matters.
FREE for NEW & Existing Kakitangan.com customers who have purchased any modules!
If you have not purchase one yet, sign up here & buy today to enjoy this privilege!
For existing free users, you may buy one of our module and start enjoying the HR Sifu Platform. Contact us at sales@kakitangan.com today!
Our Customers Love Kakitangan.com
People use Kakitangan to steamline their HR Management and Payroll
"Value for every dollar you pay, and on top of that we haved save so much on our HR outsourcing fees!"
Muhammad Muzammil Bin Rahmat
CalaQisya Sdn Bhd
"It is actually simple, quick and super easy. I am now reaping the goodness of this app, definitely!"
Jason Ng

Advanced Real Time Systems
"3 years and still going strong! Kakitangan just makes things far more convenient when it comes to keepings tabs on payroll, leave applications, and claims."
Dr Lok Lay Hong
Malaysian Institute of Arts
Kakitangan.com supercharges your company
Do-it-yourself on our platform or work with our experts for your company, the choice is yours.
Automate the generation of payslip & EA forms and facilitate online transfer

Applying and approving leave via mobiles and web apps

Snap receipts and submit claims via mobile
Employee clock in and out easily via mobile with GPS
Manage HR & Employee's documents in cloud, hassle free
Terms & Conditions
Platform And Availability Period
This Kakitangan.com HR Sifu Platform ("Platform") is created and owned by Coastal Hectare Sdn Bhd (Company Number 1112266-U) ("Kakitangan.com), will commence from 1 Dec 2021 till 31 Dec 2022 ("Platform Period").

Eligibility
Subject to the Terms & Conditions herein, the Platform is open to all NEW & EXISTING Kakitangan.com paid subscribers ("Eligible Subscribers"), at the time of subscribing one or more of the following Kakitangan.com's product(s) during the Platform Period:
a. E-Leave (or Leave Application System)
b. E-Payroll (or Payroll System)
c. E-Claim (or Claims System)
d. E-HR Documents (or HRIS Premium System)
e. GPS Time Attendance (or Hadir Time Attendance)

Each of the product above shall be referred as "Module" and collectively as "Modules", depending on context.

To be eligible for this Platform, Eligible Subscriber must hold an active Kakitangan.com valid login ID & password and must have subscribed to one of the following:
a. at least E-HR or GPS Time Attendance modules (for company size 3 persons and below), or
b. subscriber of at least E-Payroll or E-Claim or E-HR or GPS Time Attendance modules (for company size 4 to 5 persons), or
c. subscriber of either one of the Module mentioned in Clause 2 (for company size 6 persons or more).

The Platform
The Platform consist of the selected Human Resources Experts ("HR Sifu") by Kakitangan.com, specialized in the following industries:
a. Retail Industry
b. Expatriate/Foreigners hiring industry
c. Employer-Employee Industrial Relation
d. HR Tech

HR Sifu will be providing consultation via Online Meeting channel to the Eligible Subscriber.
Each Eligible Subscriber shall be entitled to 4 sessions per month, with up to 30 minutes per session.
The appointment of consultation should be made via www.kakitangan.simplybook.asia
The entitlement to the consultation by the Eligible Subscriber shall be reset at the beginning of each calendar month and if the said Eligible Subscriber have not utilized any of the entitled consultation or any part thereof for the preceding month, the same shall be deemed utilized and the Eligible Subscriber shall have to make the necessary appointment again for the following calendar month's consultation entitlement.

How to book appointments
Eligible Subscriber shall contact Kakitangan.com by sending email to hrsifu@kakitangan.com and request for login information. An email will be sent to Eligible Subscriber for the appointment booking account activation.
Once the login password is created in www.kakitangan.simplybook.asia, Eligible Subscriber can start to choose the preferred service and book available appointment accordingly.
Once booked, an email notification will be sent to both the Eligible Subscriber and the HR Sifu.
On the appointment time, Eligible Subscriber can click on "Open" on the "Upcoming Booking" or "all bookings" page to start the Online Video Meeting with HR Sifu.
No-show of appointment booked
In the event an Eligible Subscriber booked an appointment and is unable to proceed with the appointed consultation for whatsoever reason, the session will be deemed as utilized and no replacement thereof shall be provided.
In the event HR Sifu unable to proceed with the appointed consultation for whatsoever reason, the Eligible Subscriber shall contact Kakitangan.com accordingly for the replacement thereof.

Cancellation of appointment booked
In the event an Eligible Subscriber booked an appointment and wish to make cancellation for whatsoever reason, the Eligible Subscriber shall do so with advance notice of 1 hour prior to the appointment date/time, otherwise it will be deemed as No-show as stated in Clause 13 above.

Dealings before, during or after the appointments with HR Sifu
Any dealings, including but not limited to business transactions, financial transactions, appointments, before, during or outside of the consultation, shall be at the sole responsibility of the Eligible Subscriber and HR Sifu. Eligible Subscriber hereby expressly agrees that the Eligible Subscriber shall not hold Kakitangan.com responsible or liable for any disputes between Eligible Subscriber and HR Sifu.

Other Terms & Conditions
To the fullest extend permitted by law, by participating in this Platform, each and every Eligible Subscriber is agreeing that the Eligible Subscriber will not hold Kakitangan.com and its officers, servants, employees, representatives and/or agents (including without limitation, any third-party service providers that Kakitangan.com may engage for the purpose of this Platform), liable for any loss or damages that the Eligible Subscriber may incur, in connection to this Platform.
Kakitangan.com reserves the right to cancel, revise, terminate or suspend the Platform without notice. For the avoidance of doubt, any cancellation, revision, termination, or suspension by Kakitangan.com of the Platform shall not entitle any Eligible Subscriber to any claim or compensation against Kakitangan.com for any and all loss or damage suffered or incurred by the Eligible Subscriber as a direct or indirect result of the act of cancellation, revision, termination or suspension.
Kakitangan.com will not be liable for any damage, loss, cost, or expenses suffered by an Eligible Subscriber at any time from any cause due to any act of God, war, riot, strike, lockout, industrial action, fire, flood, drought, storm, technical or system failure or any event beyond the reasonable control of Kakitangan.com.
Kakitangan.com reserves the right as it deems fit to vary or change any of these terms and conditions with notice. These terms and conditions may be varied or changed by Kakitangan.com by way of posting on Kakitangan.com Facebook Webpage or in any other manner deemed suitable by Kakitangan.com. The Eligible Subscriber who had participated in the Platform are deemed to have accessed Kakitangan.com Facebook Webpage and/or Kakitangan.com's website at www.kakitangan.com ("Website") and to have knowledge of and to have agreed to any changes or variations to these terms and conditions. The Eligible Subscriber agree that their continued participation in the Platform will constitute their acceptance of these terms and conditions (as varied or changed).

These terms and conditions are governed by and construed under the laws of Malaysia.


Get your subsidy for up to
RM5,000 with Kakitangan.com
Sign up for the free demo to find out more!
© 2022 Kakitangan All Rights Reserved.